About Us
Welcome to Delburne Centralized School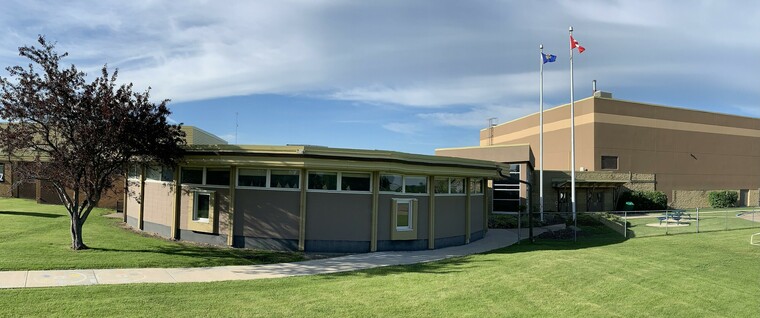 Principal - Ted Hutchings
Vice Principal - Stephen Banks 
Delburne Centralized School is located in the beautiful rolling hills of Alberta's Parkland, approximately 45 km east of Red Deer.  Our family-oriented school serves approximately 400 students from K - 12 who live in the village of Delburne and the surrounding area. Elnora School is our primary feeder school and we are proud to welcome Elnora students when they join us in Grade 9.
Our school mission is to facilitate each student's success.  We hope that all students will experience a Quality Learning Environment in every facet of their education at D.C.S. Delburne School offers a full range of academic courses as well as opportunities for students to participate in work experience and apprenticeship programs. Additional help is available for students requiring it on both a short term and long term basis. Our staff is proud that we make every effort to promote the students' academic, physical, social, and emotional growth.  
Athletics is a large focus and the Delburne Trojans have a proud, successful history of team and individual success.  We support a wide range of extracurricular opportunities that further connect students to their school. Our goal for the school involves having as many students as possible actively participating in an extracurricular activity.
We have an active Parent Advisory Committee, a monthly newsletter called the Trojan Tribune, regular assemblies to recognize excellence, a hot lunch program, a daily community-run breakfast program, and a strong core of volunteers. We look for opportunities for our students to be involved in the community and to give back the support they receive on a regular basis.  
DELBURNE CENTRALIZED SCHOOL TOWARD 2021 - 2022
To enhance students' sense of belonging; mastery; independence and creative problem solving; and generosity towards others and the community.
To have students take increased responsibility for planning and time management.
To structure our school for flexibility in time, resources, and educational choice.
To increase student learning.
To improve communication with all stakeholders.
_________________________________________________________________________
Principal's Message
As I enter my eight year as Principal of DCS, our school focus is to find "Opportunity" in everything we do. Last year's school closure was incredibly difficult for our staff. We chose to work in a school because of the students. An empty school is not much fun to be around. At the same time, it forced our staff to think differently about many things.
As I look around the school, I am proud to see my fingerprints starting to appear on the school culture. Delburne Centralized School is a great place to spend my days. In previous years, our broad goals of Purpose, Redesign and Our School helped us create a more personalized learning environment for students. I am incredibly proud of our high school completion rate and I know that a significant number of our graduates are continuing their education through post-secondary institutions and trades. Our staff genuinely knows and cares about our students, which makes it nearly impossible to "slip through the cracks".
Two key goals for the coming year are to increase support for students and ensure that our school operates safely. We are refining our "Learning Center" so students who require specialized and targeted supports receive the support they require. Our students, staff and parents have adjusted seamlessly to our current restrictions and guidelines. I am very pleased with what I am seeing so far. It's going to be a great year!
Sincerely,
Ted Hutchings
Principal, Delburne Centralized School
thutchings@cesd73.ca
403-749-3838
_________________________________________________________________________
School Trustee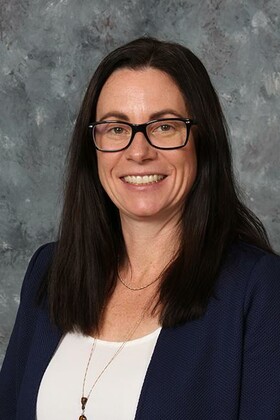 Our School Trustee for DCS is De Anne Hutchison.  The link to her bio is here.  We are looking forward to De Anne as our new School Trustee.
__________________________________________________________________________
DCS Education Plan 2021-2022
__________________________________________________________________________
DCS Assurance Plan 2021-2022
__________________________________________________________________________