Administration
Stephen Banks - Vice Principal
Back to all posts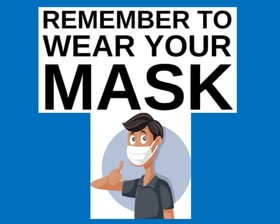 Please remind your child/children to come to school with a mask.
It is still mandatory for students in grades 4-12 to wear a mask in school. Masks are recommended for students attending kindergarten to grade 3.
All students riding a bus to and from school need to wear a mask on the bus.