Administration
Stephen Banks - Vice Principal
Carol Tovell - Vice Principal
Back to all posts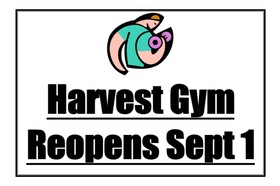 September 1, 2021 to June 17, 2022.
Hours: 8:30am - 7:00pm, Monday - Friday.
Closed weekends and holidays.
Membership :$75.00 Adults, $10.00 Students.
Students must be 14 years or older and be accompanied by someone 18 or older while using the gym after school hours.
Memberships available at Main Office.
For more information, call Robin at 403-749-3838.