Administration
Stephen Banks - Vice Principal
Carol Tovell - Vice Principal
Back to staff directory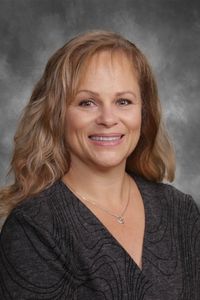 Educational Assistants
Phone: 403-749-3838
Key Roles
This year will be my 15th year in Delburne School. Whereas this hasn't started out as a "normal" year, it is great be back at school, and seeing / talking to everyone,
I will continue to be with the High School students and staff, as well as in the Off Campus office, where I work with students involved in Work Experience, RAP (registered apprenticeship program), Special Projects as well as the Green Certificate program.
I will again be working part-time, at the school Tuesday, Wednesday and Thursday. I love my long weekends!
Have a great year everyone!!