Administration
Stephen Banks - Vice Principal
Carol Tovell - Vice Principal
Back to staff directory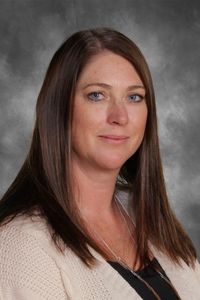 Teachers - Middle School
Phone: 403-749-3838
Key Roles
Welcome! I'm excited to teach at Delburne School again this year! I am eager to get to know some new students and families this year. Last year I had the awesome chance to job share with Amy Bignell, and we had so much fun, that we will do that arrangement again. This school year will be my 15th year of teaching. Most of my teaching experience has been within the grade 4, 5, and 6 classrooms.
For the upcoming year, I will be a homeroom teacher for the grade 5 class, shared with Mrs. Bignell on a 5 day on and a 5 day off schedule. We will teach all four core subject areas, along with some complementary classes for the students. I am excited to work with my team of Mrs. Bignell, Ms. Abbott and Mrs. McCaw to ensure the best experiences for the students of the school. We are eager to offer hands-on and meaningful projects for our students.
Teaching is a profession that I love. I enjoy the excitement of watching the children learn and discover. The desire to gather further knowledge, as well as the willingness to take risks, is something that I love to see in my students. When the students are actively engaged their learning can be taken to new heights. I strive to make the students' learning meaningful, purposeful and engaging.
Together, Rob and I have 3 children. Our oldest son, Cleary, headed off to college in Colby, Kansas this August. He is there on a baseball scholarship, studying business. Paige is in grade 11 at St. Joseph High School and Jaxon is in grade 8 at DCS. We are very active in their sporting lives. Our kids are involved in competitive baseball, softball, hockey and school sports. We are often on the run! We have an acreage near Pine Lake, where we enjoy spending our time playing backyard baseball or skating on our winter hockey rink.
I am sincerely looking forward to the 2020 - 2021 school year.
Sincerely,
Tricia Simpson